FORTRESS EUROPE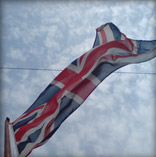 Keep banging on the walls of Fortress Europe.

flickr View my photo journal
"No, it's not that they aren't allowed to leave, the government aren't keeping them here", my father corrected me, as we filled the commute with the usual analysis on Iranian life, "it's just that nowhere else will have them!". It was over a year ago that I'd had this realisation, it came as such a surprise that I remember the exact square metre of road he said this. This sad reality shouldn't have came as a shock to me, but I don't hide it – I'm incredibly ignorant of immigration and VISA issues – and to all those that find me, call me or email me it comes as a shock too.
"Daveed, I want to buy a house in Cyprus, maybe we'll go live there", my uncle perks up, something on the TV must have prompted him, "can I get a VISA?", he gets there, "do you think they'll give us a VISA? Can you find out?". This is the latest idea, Cypress, the latest country and his latest expectation of me. I look up inquisitively when he gets to these questions, maybe I look like I'm thinking about it, I hope so. If he could tune into my mind he might hear this between the distortion – "what dear uncle gives you the impression that I – dressed in my jim-jams, sipping tea while trying to block out Turkish soaps – have the foggiest about immigration and VISAs". I probably give a 'hmmm' at this point, then I sip, "never dear uncle have I ever personally* applied for a VISA or immigration, I've never even seen the form(s) and never made an inquiry about such things". These things are not aired, partly through politeness and partly because he and all the others that come with their questions don't want to hear the second reason why: that I mostly never need these things while traveling.
I did some maths, "at the current rate dear uncle you'll hear news in five years, so – don't make any plans"
Maybe I'm tetchy due to help I gave in what became an unsuccessful application for a visitation VISA to Great Britain and the ongoing help in the – as yet – four year process of immigration to America, both of which seem to appear more like a sick joke. I'll begin with the America gig, I'm still unsure with this one whether it's legit – the papers and stamps seem official enough, provisionally it's a green light, it's just the, "your application is being processed, do not make any plans..." bit that baffles me, maybe it's just the way the Americans put it, everything seems like a scam. "Can you call them", my uncle asks, "can you check online", he repeats. They've given him a handy user name and password, "your application is being processed", do not make any plans...", it says when I login with nearly a word-for-word copy of the letter, but it looks neat and makes my uncle feel that things are moving along. Just to confirm, I called, guided my way through the labyrinth of options, tapped in enormous strings of digits and finally got it, "your application number is 'x', we are now dealing with 'y', do not make any plans...". I did some maths, "at the current rate dear uncle you'll hear news in five years, so – don't make any plans".
The Brit gig was simply obscene and insulting as well as very expensive, remember, this is just for a two week holiday. I was drafted in for translation - not that my uncle can't read English - more that, even by lawyer's standards the paperwork contained an extra special weave of verbosity. My uncle had failed the initial application, having stumbled on the interrogation process, the poor feller mislocated a small town among other things, how silly of him to say north-west, it was clearly south-east. But the British aren't too harsh, they give you the option to appeal, and at only twice the price of the initial process, roughly two month's average wage. But it was failure again, this time my uncle couldn't prove that all the land and property he owed around Iran had any value, deeds don't mean dollars, oh how they wriggled out of that one. The re-appeal was available but the game could have gone on with the embassy raising the bar, inventing more English and taking further money. Unless the family were to leave a deposit, like my uncle himself, the embassy expected it would end up being an asylum case at the other end.
A colleague was rejected a visitation VISA for Canada the other day and another for America. In the Canadian case I was told that six people were successful in just over a hundred applications for that day, this is good business and psychological torture. I hear chants of freedom coming Eastwards, but they seem self-serving - as my father once enlightened me, the jail is imposed by those who chant the loudest.
*I have had two VISAs, one work related for America, but it was all taken care of for me and another for Lebanon, which was never used and also arranged for me, yet not entirely necessary due to me having a British passport, it was simply a time issue.
Labels: America, embassy, family, freedom, government, Great Britain, holiday, immigration, Iran, Iranians, travel, VISAs